Body Paint for the Casey Cares Rock-N-Roll Bash Casey Cares Foundation and Jen Seidel Body Art
The Casey Cares Foundation provides ongoing, uplifting programs with a special touch to critically ill children and their families. This is such a special event for us knowing it helps these precious children and their families at such a hard time in their lives.  I have had the honors of body painting for this incredible foundation and their annual Rock-N-Roll Bash for several years and now we are gearing up for the September 21, 2013, 11th annual event  presented by Capitol Securities Management and Oxford Insurance Group! New this year, the event will be held at Rams Head Center Stage in Maryland Live! Casino.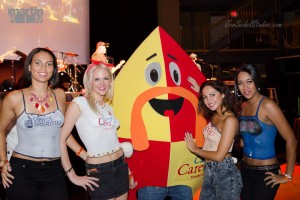 Rock out to a stellar lineup of classic rock entertainment, highlighting music from the 70's & 80's! Past events have featured musicians from favorite classic rock bands, as well as tributes to legendary bands from this era. Just to name a few bands whose musicians have joined us in the past – Billy Joel, Bon Jovi, David Letterman Band, Joan Jett's Black Hearts, KISS, .38 Special, Night Ranger, Saturday Night Live Band, Rolling Stones, and more! In addition to great music, the event also includes open premium bar, dinner, live and silent auctions, and a raffle.  I body paint 4 models each with a different sponsored logo and the painted models  stroll through the crowd posing for pictures and helping with their live auction on stage! The logos this year are Oxford Insurance Group, Highvoltage, Capitol Securities Management and Casey Cares Foundation.  Its an exciting event and we look forward to many more to come.